Bioceltech Therapeutics, Ltd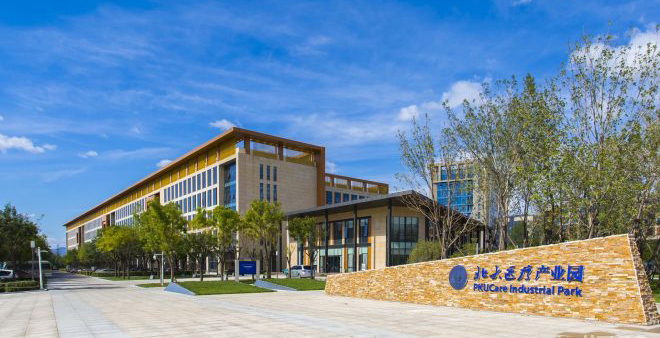 Bioceltech Therapeutics, Ltd. is a high-tech company which focuses on the R&D, production and application of immune cell therapy for treating hematological cancers and solid tumors. The headquarters is located in the PKUCare Industrial Park, Zhongguancun Life Science Park, Beijing.
The core technology team consists of many senior immunotherapy experts from the University of Pennsylvania and other famous American immunotherapy centers and enterprises. They were the important participants and senior project leaders in the early R&D (1996), production and application team of CAR-T therapy over the world. They have successfully treated Emily Whitehead, an American pediatric patient who has leukemia and they also made a special contribution to the first FDA approved human CAR-T medication. Their relevant findings were rated by Science magazine as the first in the world's Top10 breakthroughs in science and technology in 2013.The company established a new technology and method of  HLA-haploidentical allogenic CAR-T cell therapy in the world and the clinical trials are conducting. Currently, the patients with the longest survival without recurrence are at the international leading level.
Development
As the management team and core team are gradually expanding, which have international experiences and perspectives, we have made great progress on innovation of technology, production and quality control of products, drug declaration and technical support.
The science team has cooperated with the Institute Of Hematology, Peking University People's Hospital since 2016 and together we successfully cured a 3-year-old patient with relapsed refractory acute lymphoblastic leukemia (ALL) by using HLA-haploidentical allogenic CAR-T cell therapy (T-cells of the patient's relatives). At present, the patient recovered without relapse or any follow-up targeted treatment for three years and four months. This is the only successful case of its kind all over the world. Therefore this approach, by the industry, is also known as allogenic CAR-T immunotherapy "Beijing Approach". It finds a way for applying haploidentical allogenic CAR-T cell therapy to the patients who cannot accept autologous CAR-T cell treatments. This gives all relevant patients who have leukemia an opportunity to get the CAR-T cell therapy and makes China to be the leading country in the field of allogenic CAR-T technology
Bioceltech has the ambition to become the international leading national enterprise in the immuno-oncology therapeutic area.
Advantages
1、Team: R&D experience of CAR-T more than 20 years; Senior participants of the development of the first FDA approved CAR-T medication.
2、Technology:Leading the development and application of non-gene-editing allogeneic CAR-T technology in the industry.
3、Products: Safe and stable cell production and quality control; Persistent and steady therapeutic results.
4、Service: Professional technological and clinical team which provide sufficient knowledge of science and clinical application.